FESTIVAL GUIDE
Flights to Nice Côte d'Azur (NCE)
The best airport for the Cannes Film Festival
For those flying in for the festival, the main airport is Nice-Côte d'Azur International, which is about 25km (16 miles) from Cannes. Despite having only two terminals, Nice-Côte d'Azur is France's second busiest airport, so a large number of regional and international airlines fly there, either direct or via major European hubs such as Paris, London, Amsterdam, Madrid, or Frankfurt.
A second airport, Cannes-Mandelieu is actually closer to Cannes, but this is mainly used by light aircraft, private jets, and charter flights, so tends not to be useful to festivalgoers.
Search for Flights to Nice
If you don't see the search box above, you may need to turn off your ad-blocker.
Airport Transfers from Nice to Cannes
In addition to the film festival, Cannes plays host to a large number of conferences and tradeshows throughout the year. As a result, the transfer infrastructure for getting to the city from Nice Airport is well established. There are fast and slow bus options, trains, taxis, and, if you have per diem to burn, helicopter transfers.
See our full rundown on how to get to Cannes from Nice Airport.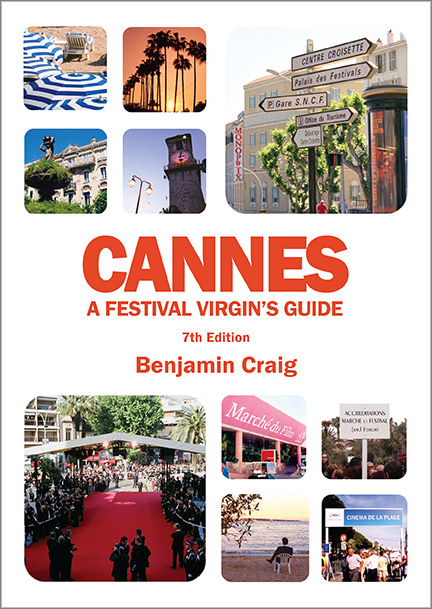 A full rundown on the 2024 Cannes Film Festival, is available in the book, Cannes - A Festival Virgin's Guide (7th Edition).
Find Out More >