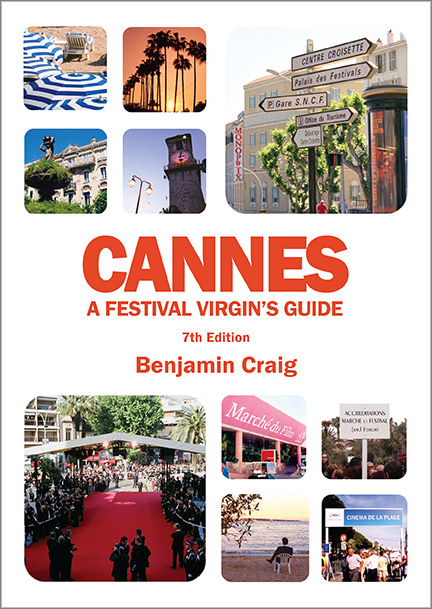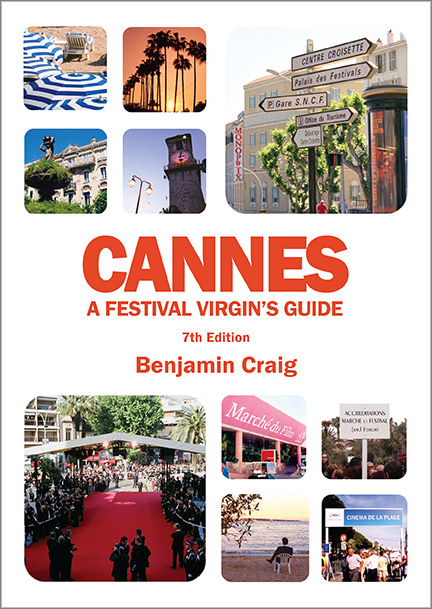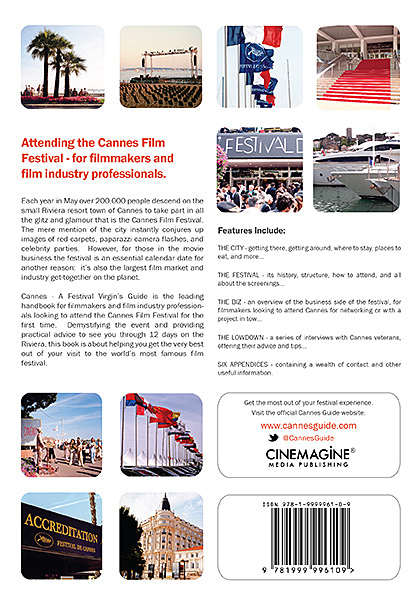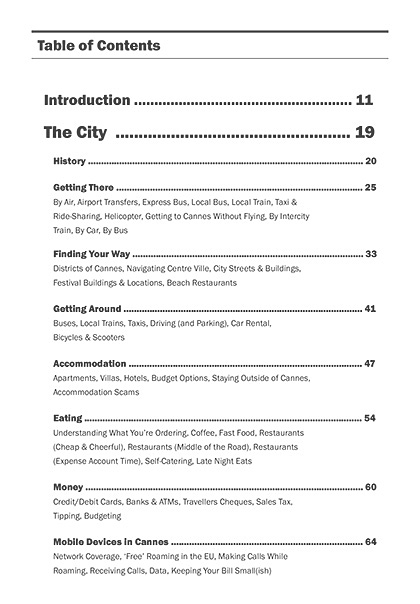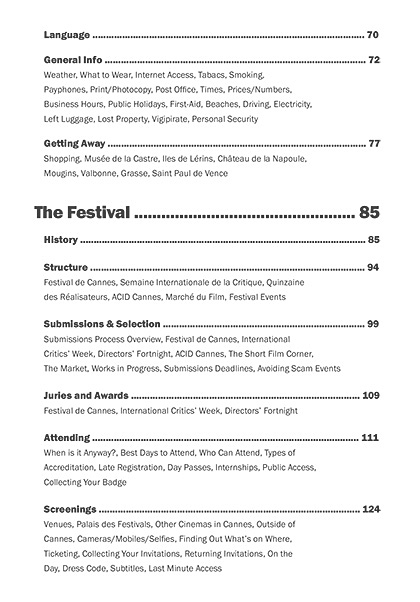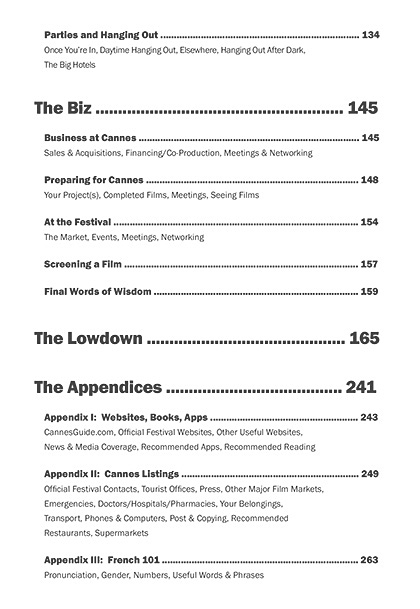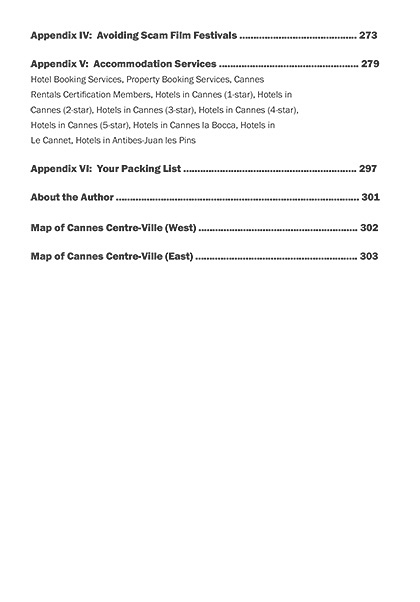 Cannes - A Festival Virgin's Guide™ (7th Edition)
The ultimate handbook for filmmakers and film industry professionals looking to attend the Cannes Film Festival.
Buy together and save 20%!
Two paperback books for one low price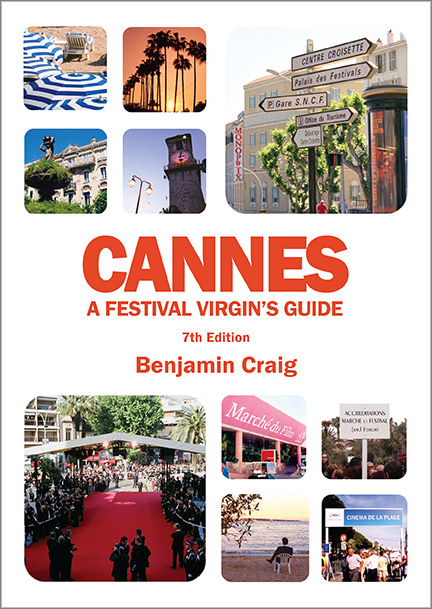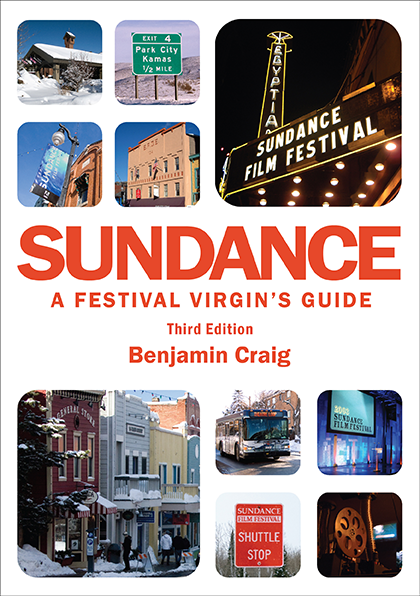 Get Cannes - A Festival Virgin's Guide™ with the companion edition on the Sundance Film Festival together and save 20% on the combined cover prices.
Find out more about Sundance - A Festival Virgin's Guide.
---
The only guide to the Cannes Film Festival you'll ever need!
Since the first edition was published in 1997, Cannes - A Festival Virgin's Guide™ has been the leading and most detailed handbook available for filmmakers and film industry professionals looking to attend the Cannes Film Festival.
Demystifying the event and providing practical advice for attending, the book is about helping you make the most of your visit to the world's most famous film festival, and most importantly, assisting you in coming out with your wallet intact.
Packaged as a handy travel-sized book, and also available in all major eBook formats, Cannes - A Festival Virgin's Guide™ walks you through the city, the festival, and the business of Cannes, examining all of the details that are necessary to make your trip successful and cost-effective. In addition, there are six appendices of contacts and useful information for your reference, and we present a series of interviews with a range of professionals from across the industry so you can get the inside word on the event from a group of Cannes veterans.
Lightweight 'eGuides' and single-page blog posts don't cut it! At 304 pages, Cannes - A Festival Virgin's Guide™ (7th Edition) is the most comprehensive Cannes guide there is.
---
Cannes - A Festival Virgin's Guide™ (7th Edition) by Benjamin Craig.
ISBN 978-1-9999961-0-9 | 304 pages | Paperback A5 (148x210 mm)
Published by
Cinemagine Media Publishing
(2018)
"An awesome resource for filmmakers on a budget... a must read before you buy your ticket to Cannes!"
- Bruno Chatelin - filmfestivals.com
After reading this book you can look forward to:
Simple way-finding.

Knowing the best way to get to Cannes, how the city is laid out, important locations (for festival purposes), and how to get about town.

Knowing where to stay.

The best areas of the city to stay in, whether you should try to save money by staying outside of Cannes, and how to make sure you don't fall for an accommodation scam.

Getting the best eats.

Some great restaurant picks for all budgets, and delicious fastfood options that won't break the bank (and aren't McDonald's).

Knowing Cannes like a native.

Will your mobile device work in Cannes? What to wear at the festival, how to navigate French business hours and holidays, and where to grab some beach time away from the crowds.

Knowing the ins and outs of the festival.

How to submit your film, making sense of the various festival sections and sidebars, finding a screening venue, and getting tickets.

Becoming a party and networking pro.

How the party system works in Cannes, the best places to network and hang out (and those to avoid), and how to escape the maddening crowds.

Getting business done.

How to prep your project, navigate the Marché du Film, set up meetings, and screen a film.
Cannes - A Festival Virgin's Guide™
Digital Edition
In addition to the paperback edition, Cannes - A Festival Virgin's Guide™ is also available in all leading eBook formats, including Amazon Kindle, Apple Books, and Barnes & Noble Nook.
We recommend the Amazon Kindle version, which can also be read on PC, Mac, iPhone/iPad, and Android using the free Amazon Kindle Reader App.
---
Cannes - A Festival Virgin's Guide (Digital Edition) by Benjamin Craig.
ISBN 978-1-9999961-1-6 | Kindle, iBook, Nook
Important Information
Free standard shipping for single book orders is available to addresses in the USA, UK, and European Union. A small delivery fee applies to other destinations and to multi-book orders.
Orders are normally dispatched within 48 hours (on business days only). Estimated delivery times are dependent on the shipping option selected, but will be displayed in your shopping basket. Unless explicitly stated otherwise, delivery times are not guaranteed.
Next working day and expedited shipping options are available to certain destinations.
We recommend allowing sufficient time for your order to reach you - particularly in the lead up to the festival and around the Christmas period.
Local taxes, duties, or shipping charges may be levied by authorities in your country. The customer is responsible for paying all such charges.
Refunds or exchanges will be given at the discretion of Cinemagine Media Publishing and in accordance with relevant laws in the customer's country (determined by shipping address). In most cases this means that refunds will only be given where the goods are faulty or significantly not as described.
Please note that we do not offer refunds in the event that your book does not arrive in time for your trip. Ensure that you order in good time or choose a guaranteed shipping service.
All requests for refunds or exchanges must be made within seven days of receipt of the goods. You have a duty to take reasonable care of the goods and remain responsible for them until they are received by Cinemagine Media Publishing. Return postage costs are non-refundable, and we reserve the right to charge a restocking fee of 50% for any returned items which are not in 'as new' condition.
For ebook returns, please refer to the policy of the vendor from which the purchase was made (e.g. Amazon, Apple, B&N, etc).
All prices in US Dollars (USD).