CANNES FAQ
How to find out about/get invites to parties in Cannes
The Cannes Film Festival is of course famous for many things, but barring the red carpet, parties would probably top most people's lists. So it's not surprising that parties are also one of the main topics of interest to first-timers heading to the festival.

There are generally two types of party in Cannes - early evening cocktail receptions and post-screening bashes. The former take place around sunset normally in the beach-front pavilions on the various terraces along the Croisette. The latter take place all over Cannes and often in fancy villas outside.

Cannes Party Invites
The festival itself does not run any official parties for general festival attendees, preferring instead to operate a small number of events with specific guest lists.

As a result, most parties in Cannes are private affairs - that is, they are organised (and paid for) by people and organisations which are completely separate to the festival. Unsurprisingly, guest lists are jealously guarded and invitations mainly reserved for friends, associates, colleagues, and potential business partners. There are virtually no parties which are open to all and sundry. Why? Well, if you look at it from the point of view of the organiser: your budget is limited and you have a bunch of people related to your business who you need to impress, thank, or both. It's expensive enough to put on a bash in Cannes as it is, so why would you want open it up to people who are ultimately just going to be freeloaders?

The best approach is to try and secure yourself a party invite ahead of Cannes. How do you find out what's going on? You work your contacts and keep your ear to the ground. The first port of call is to trawl your network and see who's going to be in Cannes and what events they might be hosting. You can also contact other organisations like national film commissions to see if they have any suitable events for you to attend.

Finding Parties in Cannes
Sadly, there aren't any definitive lists of parties which are taking place in Cannes during the festival, although some people do try to maintain one. For starters, check out Raindance, Main Attraction Films, and the Cannes Film Festival Party Guide Facebook page. All of these lists are normally updated throughout the festival on a 'shared intelligence' basis, but bear in mind that they are information resources only. They can't secure you party invites - that bit is entirely up to you.

In Cannes itself, if you do find out about a party but can't get an invite, you can always try blagging your way in. You'll have to be pretty creative, as the hired goons on the door have probably heard it all before. But it's not impossible. Speaking French certainly helps.

Lastly, never never never pay for a party invite! At best, you'll be shelling out for access to a lame party full of posers and wanna-bes; at worst, you'll be scammed into paying for an invite which is either fake or for a non-existent party. None of the parties you want to be at in Cannes have tickets which you have to pay for (the exception perhaps being the amFAR charity dinner).

Likewise, give nightclubs in Cannes a miss... unless your thing is hanging out with a bunch of non-industry posers while sipping overpriced drinks made with cheap booze. No-one you'd want to meet in Cannes hangs out in nightclubs.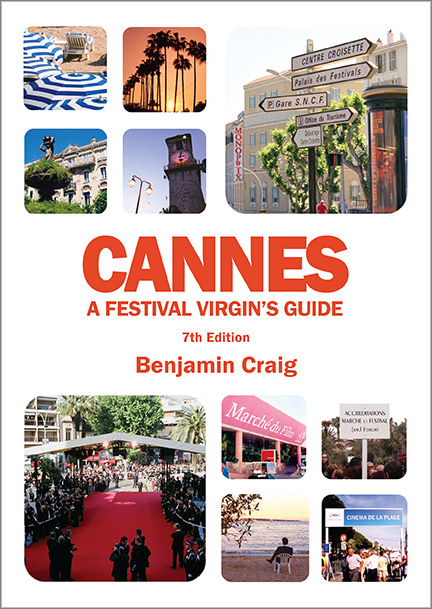 A full rundown on the 2024 Cannes Film Festival, is available in the book, Cannes - A Festival Virgin's Guide (7th Edition).
Find Out More >
< Back to the Cannes Festival Guide