CANNES FAQ
What's the best way to get around town during the festival?
The short answer… walking. During the festival, the population of Cannes increases nearly four-fold, particularly over the first weekend. This means that close to the Palais, the crowds can be particularly dense as they vie for the best celeb-spotting location or generally amble along the Croisette.

To accommodate the crowds, the local police enforce road closures and traffic control in many of the streets, particularly near the Palais and along the Croisette. This makes driving a total nightmare. There is also a high-demand for the city's central carparks throughout the festival, so if you're planning on driving into town, it's important to get in early to ensure you can find a spot. However, driving in the 'Centre-Ville' area of Cannes is not recommended at all.

Staying out of town, the local bus network is pretty extensive. In recent years a night bus service has been added during the festival, resolving one of the main gripes from festivalgoers - namely that the bus service finished too early in the evening to make it really useful. However, Sundays and public holidays remain difficult when it comes to buses. The train service is also a good way to get in and out of town if you're staying on the line.

If you feel you need mechanised transport in Cannes, there are several companies in Cannes which offer scooter (i.e. Vespas) and bicycle hire, which can be an option. However, during the festival the prices for these are probably a little more than you'd ideally hope to pay. In France, e-scooters are also now legal to ride on the road or in bike lanes (but not on the footpath). However, the mandatory liability insurance requirement means that for visitors, rental is the only option.

Taxis can be picked up from official ranks around the city, and Uber is active in Cannes too.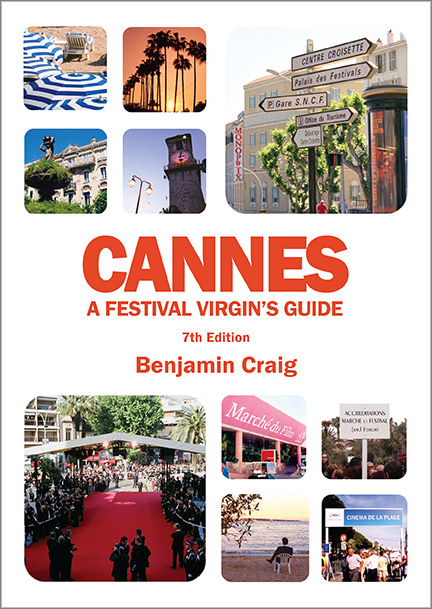 A full rundown on the 2024 Cannes Film Festival, is available in the book, Cannes - A Festival Virgin's Guide (7th Edition).
Find Out More >
< Back to the Cannes Festival Guide