About Cannes Guide
Background and history for this site.
Welcome to the official web site for Cannes - A Festival Virgin's Guide™, the leading handbook for filmmakers and film industry professionals looking to attend the Cannes Film Festival.
The book is intended to help festival-goers understand how the festival works and why it is important, and to provide some guidance on making a trip to Cannes both successfull and cost-effective. This web site is the companion to the book and offers additional information and a suite of tools to help plan and execute a visit to the world's most famous film festival.
Cannes - A Festival Virgin's Guide is the first book in the Festival Virgin's Guide™ series of guidebooks, focussing on key film industry events around the world. Make sure you check out the edition on the Sundance Film Festival, at www.sundanceguide.net.
Please remember that CannesGuide.com is not an official festival site. The Cannes Film Festival is run by the Festival de Cannes. All official communication regarding the festival should be directed to them. To reiterate, the Cannes - A Festival Virgin's Guide book and this website are not affiliated with, nor endorsed by, the Festival de Cannes or any other official festival organisation.
Finally, please also note that use of this site signifies your agreement to the Terms of Use.
Publisher and Contact Details
CannesGuide.com and Cannes - A Festival Virgin's Guide™ are published by Cinemagine Media Publishing, a division of Cinemagine Media Limited.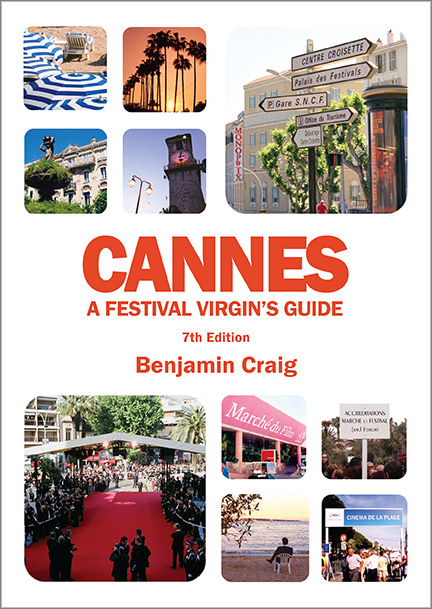 A full rundown on the 2024 Cannes Film Festival, is available in the book, Cannes - A Festival Virgin's Guide (7th Edition).
Find Out More >