GUIDE NEWS, FESTIVAL NEWS
Masterclasses for 2012 Cannes Festival
Since 2002, the Festival de Cannes has run an annual 'masterclass' with a respected filmmaker. Previous masterclasses have been taken by Martin Scorsese, Malcolm McDowell, Robert De Niro, and Quentin Tarantino. This year, the Festival breaks with tradition by hosting not one, but three masterclasses.

First off the block is 'A Lesson in directing' with Philip Kaufman, a veteran American writer/director whose work includes The Right Stuff and the film adaptation of Milan Kundera's novel, The Unbearable Lightness of Being.

For lovers of film scores, the second masterclass, 'A personal history of film music' with Alexandre Desplat, should be a treat. Desplat has worked on countless film scores for some of the world's greatest directors, including Jacques Audiard, Stephen Frears, David Fincher, Roman Polanski, and Terrence Malick.

Lastly, for the actors out there, 'A History Lesson' with Norman Lloyd should be a must-attend date. At 97 years of age, Lloyd is a living legend in every sense. Amongst his many achievements, he founded the famous Mercury Theatre Company with Orson Welles(!).

The dates are as follows:

Philip Kaufman - Friday, 25 May (TBC)
Alexandre Desplat - Saturday, 19 May
Norman Lloyd - Thursday 24 May

All masterclasses take place in the Buñuel Theatre at the Palais, and are free on a first-come first-served basis to accredited festivalgoers.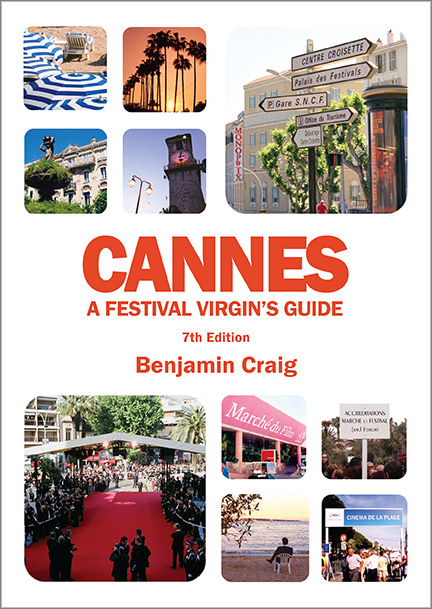 A full rundown on the 2024 Cannes Film Festival, is available in the book, Cannes - A Festival Virgin's Guide (7th Edition).
Find Out More >