GUIDE NEWS
Avoiding Accommodation Scams in Cannes
After Paris, Cannes is the second busiest city in France for business travellers. Almost every month there is a major international convention so the city's accommodation apparatus acts like a well-oiled machined. Sadly, the number of travellers looking for a place to stay in Cannes has also attracted scammers who are out to take advantage the unwary.

Fortunately, scams involving accommodation are fairly rare, but they do happen often enough to mean that you must maintain vigilance. In most cases, the scams involve the traveller paying for their accommodation (or a substantial deposit) upfront, only to arrive in Cannes to find that the booking cannot be found or the property itself doesn't exist. And calls to the previously helpful 'customer service' person suddenly go unanswered.

In most cases, using common sense will help with spotting a scam. But keep in mind the following points:

Suspiciously Cheap? During the film festival, accommodation in Cannes is in massive demand. And prices reflect this. You should expect any flat or hotel within 15 minutes' walk of the Palais des Festivals to be expensive. If it sounds cheap, approach with suspicion.

Short Stays? During the film festival, almost all hotels and flats which are located with 'The Ring' (Central Cannes) are only offered on a block booking basis - in other words, they will require you to book for 12 days, even if you plan to stay for less. They can do this because of the demand. Be wary of any well-located property which offers bookings on a daily basis. It may still be legit, but this is so rare that it is worth a double check.

Photographs? Ask the owner or agent to provide photographs of the property. These should look like they have been taken by a normal person, not by a professional photographer. The latter can mean the photos are stock images and a potential sign of a scam.

Foreign Bank Account? It's likely that you will need to send money to a foreign bank account (if it isn't possible to pay by credit card), but you should take note of which country the money is going to. Obviously France is probably fine, as are many other Western European countries, since many European nationals own flats in Cannes, but may not live there. However, be wary of Eastern European countries, and stay well clear if the 'owner' asks you to transfer money to Africa, South/Central America, or Asia.

Payment via Western Union? Never pay for anything online via Western Union or similar services. Due to the lower level of ID required compared to obtaining a bank account, and the fact that once the cash is handed over at the other end, it is extremely difficult trace, these services are the favoured mechanism for scammers to collect their ill-gotten gains. Use Western Union to send money to your family in Africa. Don't use it to pay someone you don't know for anything you've bought online.

Telephone. If possible, it's always best to speak with a property owner directly on the phone. Very few scammers will do this and you can quickly gauge whether someone is genuine. Ask questions about the location of the property and check against Google Maps. Ask questions about what's around the property, and again check Google Maps. Ask other questions which might be difficult for a scammer to answer. All that said, bear in mind that English might not be the first language of a property owner, even if they are legit.

Web Site. Any reputable property booking service should have a web site. It may not be flashy, but those that have no web presence at all are best avoided.

The official Cannes Market web site notes that the following companies have been reported to have participated in accommodation scams in Cannes: Premier Destinations, Euro-Events, Global Living Group, The Ultimate Living Group, Riviera Network, Business Travel International or Expo Travel Group.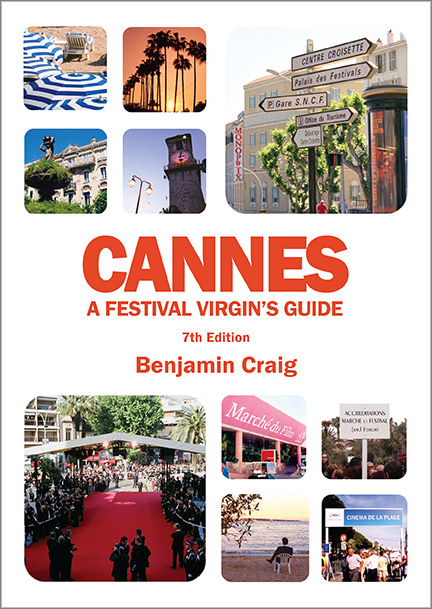 A full rundown on the 2024 Cannes Film Festival, is available in the book, Cannes - A Festival Virgin's Guide (7th Edition).
Find Out More >