FESTIVAL NEWS
DIY Online Marketing Campaigns -- Win the opportunity to pitch in Cannes!
THE IMAGINOX ACADEMY PRESENTS:
DIY Online Marketing Campaigns
Win the opportunity to pitch in Cannes!
WHEN? 15th May
WHAT TIME? 15:30 – 16:30
WHERE? Pavilion No 120, UK Film Centre, International Village, Cannes

GOING TO CANNES TO PROMOTE YOUR FILM?
Have you thought about releasing your film independently? What sort of online marketing campaign would you align with your film? Three filmmakers will get to pitch their online campaign ideas to a panel of top industry professionals, who will discuss the positives and negatives of their campaign. Join us for this interactive and engaging discussion about online marketing strategies, social media and creative concepts for online campaigns.

The strongest campaign will be awarded with a free selection of Imaginox's exclusive Online Masterclasses and Seminars worth £700 and a Delegate's pass to Diversity in Visual Art's Marketing Movies Online Conference 2011. Consultation with Distrify's Marketing & Sales Director Andy Green. All finalists will a free 'Distrify Super User Account' for 1 year.

INDUSTRY PANEL INCLUDE:
Helen Cowley, Head of European Editorial, Love Film Rebecca Mortimer, Head of Marketing, E One Peter Gerard, Director, Distrify Chaired by Anita Lewton, Co-Founder, Corazon Films.

FIND OUT WHAT IMAGINOX IS ABOUT
The Pitching session will conclude with a live demonstration of the Imaginox Academy by CEO Arjun Chatterji.

HOW TO APPLY
Please fill in and send in your application form to becky@imaginox.co.uk

To validate your application you will need to register with Imaginox (FREE): http://www.imaginox.co.uk/

DEADLINE FOR SUBMISSIONS: Tuesday 10th May (5pm).
The selected teams will be notified by email by Thursday 11th May.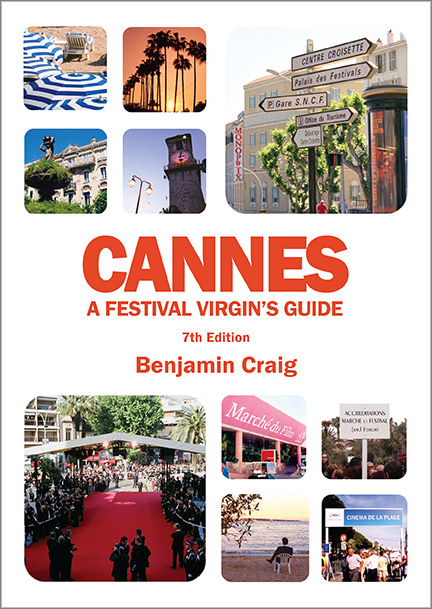 A full rundown on the 2024 Cannes Film Festival, is available in the book, Cannes - A Festival Virgin's Guide (7th Edition).
Find Out More >